Design & Build for Success with urban-
gro
Architecture
Our intent-driven approach to design streamlines your operations to your goals.
Engineering
Purpose engineered systems that precisely integrate with your OpEx and CapEx.
Construction
A full-service construction capability that centralizes key functions to ensuring timely delivery.
Consulting
We don't walk away after the project is done. We'll help with management and maintenance.
MARKETS
Controlled Environment Agriculture (CEA)
We are the industry's first and only fully integrated, true turnkey Design-Build firm. Trust us to deliver and support efficient and profitable cultivation facilities.
MARKETS
Commercial
Our diverse commercial portfolio includes healthcare, higher education, industrial, and other market vertical experience. Build your next project with our innovative team.
MARKETS
Industrial
With experience in oil and gas services, food and beverage production facilities, logistics facilities, plants, and more, our team offers expert guidance on the design, engineering, and construction of industrial facilities.
Our Services
urban-gro's integrated Design-Build approach streamlines project delivery from conception through operation
Controlled Environment Agriculture (CEA)
Whether it is plant based medicines, or indoor crops to feed a growing population, urban-gro has been at the forefront of the design and construction of these
complex facilities.
1,000+
Successfully completed controlled environment agriculture projects
150+
Multi-disciplinary professionals comprising urban-gro's growing in-house team
12M+
Square feet of indoor CEA growing and processing space built and managed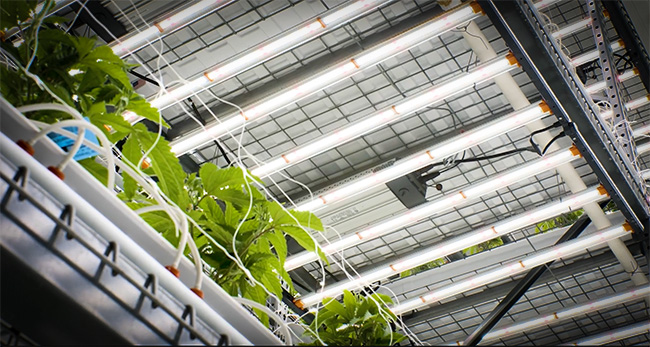 Project
Energy-Independent Cultivation and Dispensary Facility
Somerset, Massachusetts
This indoor farm spans over 67,000 square feet and is the only energy-independent cannabis cultivation and dispensary facility in the U.S. Achieving such a designation requires an all-of-the-above strategic approach to energy reduction—and no better place to start than with the largest energy consuming systems—lighting and HVAC.
Learn More
FEATURED PROJECTS
Diverse Market Sector Experience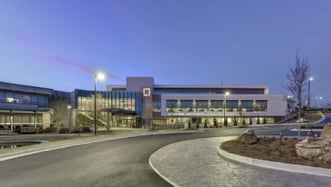 projects
John B. Amos Cancer Center
Our team provided full architectural services for the renovation and expansion of the John B. Amos...