Construction Services Built Around Your Needs
Your Partner for Design Build, General Contracting, and Construction Management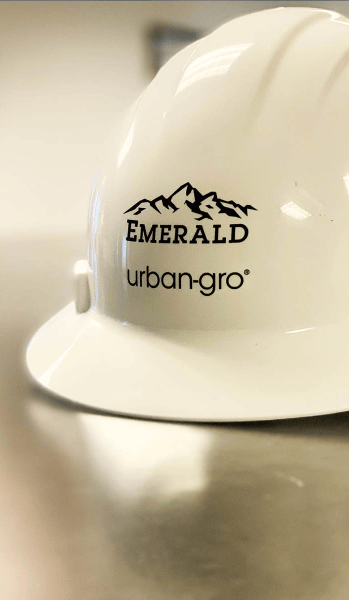 BUILDING OUR WAY FORWARD
From tenant finish to new ground-up construction, we bring your project design to life
We are your forward-thinking trade partner for Design Build, general contracting and construction management services. Our turnkey approach seamlessly integrates design and construction for a simpler, more efficient client experience.
Acquired by urban-gro in 2022, Emerald Construction Management, Inc. was founded in 1985 as a family-owned business. Today, our core values of integrity, safety, professionalism, and creative solutions continue to drive everything we do.
CONSTRUCTION
A Tailored Construction Approach Customized to Meet Your Project's Unique Needs.
services
Design-Build
A fast-tracked, coordinated, team approach for greater project efficiency and better results. Our design-build approach streamlines the construction process by integrating the design, management and construction elements into a single point of contact. This collaboration minimizes both risk and cost, which leads to more reliable scheduling and a more efficient workflow.
services
General Contracting
From the initial estimate and bid process, to our subcontractor selection, and management of all construction details, we use our extensive experience to assemble all the moving parts into a well-oiled construction machine. At the same time, we maintain open lines of communication with both clients and construction partners to ensure that we manage expectations, costs and keep everyone on schedule.
services
Construction Management
Effective construction is all about the proper management of time, resources and people. For every project, we assign a skilled project manager who specializes in the client's industry. Our project managers work closely with the design team, client and onsite staff to ensure adherence to project goals. Our PM's collaborate with experienced onsite superintendents to ensure effective management of subcontractors and suppliers, and to maintain the construction schedule.
FEATURED CONSTRUCTION PROJECTS
Let urban-gro design your path forward