Facility Overview: Established in 2010, L'Eagle Services offers top-quality organically cultivated products. L'Eagle cultivates the company's cannabis within a 20,000 square foot indoor facility. L'Eagle retains degreed horticulturalists and farmers who focus in certified organic and sustainable agriculture utilizing natural pest and disease-prevention techniques. L'Eagle's products are 100% synthetic pesticide-free, long-cured and tested in-house to ensure consistency and potency.
Services Provided
Customizing the Crop Protection Program
Preventative methods and measures, when incorporated 100% of the time, are a critical element of an effective IPM program. As a part of the Crop Protection Program (CPP) start-up, urban-gro's team thoroughly reviewed L'Eagle's facility and plants, as well as the CPP process and benefits.
In dealing with pest pressures, using a single program almost guarantees the emergence of "superbugs." To avoid pests that do not respond to recurring applications of chemicals, urban-gro develops CPPs using a rotation of products at different intervals.
As a part of the L'Eagle start-up process, urban-gro's team created an SOP-based IPM program for L'Eagle's cultivators to reference each week. The SOP-program was designed for ease of busy cultivation teams to promote the successful application of the program. Since L'Eagle harvests perpetually, they empty every room between harvests. With this in mind, urban-gro also provided a sanitizing plan as a proactive measure of pest prevention.
Program Outcomes
The L'Eagle management and cultivation team appreciated urban-gro's hands-on approach to the Crop Protection Program. With urban-gro as a partner, L'Eagle's team could consistently apply regimens, rotate as needed, and reduce overall usage. urban-gro also provided quarterly remote IPM program reviews to go over the program, make adjustments as necessary, and scheduled on-site audits to provide a visual inspection of the facility, the plants, and the processes.

L'Eagle Achieves Organic Certification through the Cannabis Certification Council
The Cannabis Certification Council (CCC) aims to make the connection clearer between organic, fine foods and cannabis. It's a still-necessary reminder that shoppers place priority on buying organic, fair trade, cage-free, and grass-fed at the grocery store, yet when it comes to cannabis, there is far less transparency about the quality of what people are inhaling and ingesting. "The bulk of the problem the industry has been up against lies in false organic claims," explains Amy Andrle, co-owner of L'Eagle. "As the first cannabis label that everyone can clearly understand, the certification will help to clarify the market and inform consumers about what they are buying."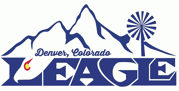 "With urban-gro's team of plant scientists, it's nice to have a fresh set of eyes, especially for the reasonable amount that we pay. It's money extremely well spent with a return on investment that's seen immediately."

John Andrie, Co-Owner of L'Eagle