Integrated Pest Management
Solutions
Integrated Pest Management (IPM) is a proactive, holistic approach which promotes healthy crops. Utilizing our scientific and experience-based techniques, pests are kept below an economic threshold. Our best practices approach of creating SOP-style IPM programs for cultivators allows them to be proactive with a holistic approach that helps prevent and treat pest infestations.
Scientific & Experience-based Techniques for Your Cultivation
Compliant Pesticides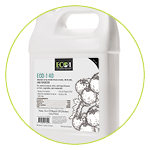 Our comprehensive pest management package is holistic and individualized. We provide training and guarantee compliance.
Beneficial Insect Controls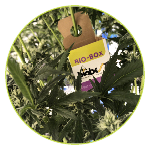 Beneficial insects are living predators and/or parasitiods used to control pests. Beneficials are most effective when introduced prior to a major infestation.
Commercial Applicators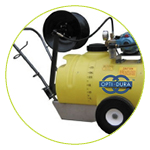 Using the right tools for the job is important. Our heavy-duty sprayers are made in America and built to withstand cultivation environments.
Products and Solutions for the Indoor Grower
IPM takes a low-toxicity approach to preserve the marketability of your crop via prevention, exclusion, treatment and monitoring. urban-gro provides a variety of products, services, and solutions to promote a higher yielding, cleaner, and safer end-product. More importantly, compliant solutions are now required by law. As the laws regulating acceptable solutions continue to change, our IPM services can ensure you stay compliant.
Achieve Your Cultivation Goals through Turn-key Design and Facility Optimization Solutions
urban-gro provides a path from cultivation facility inception through operation to achieve efficient and profitable cultivation facilities.