urban-gro's CEO, Brad Nattrass contributes to a Disruptor Daily article posted on June 24, 2019 about cannabis industry trends.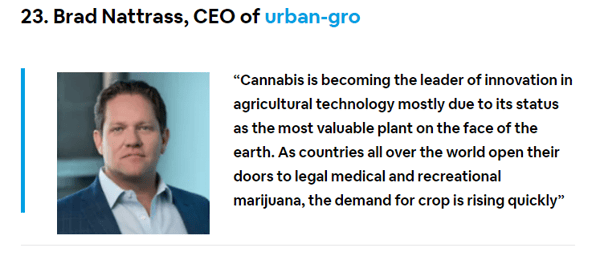 THE FOLLOWING ARTICLE OUTLINES THE THOUGHTS OF 25 EXPERTS FROM ACROSS THE INDUSTRY
"Considering the topic of this article, you'd be forgiven for wondering whether it's 4/20 yet. It's not, but the booming cannabis industry is a 24/7/365 business, and there are plenty of cannabis-related topics to cover and real-world issues to settle. There is still some stigma around cannabis, and legislation reflects this. But at the same time, innovative trends continue to shape what the future of the cannabis industry will look like.
These industry insiders share their view on the trends shaping the future of cannabis.