Architecture & Engineering for Controlled Environment Agriculture (CEA) Design
Our turn-key approach to integrated plant-focused architecture and engineering services helps you achieve your goals of building and operating a profitable facility.
With urban-gro, you gain the economic advantage of the efficient interaction between plants, equipment, and the environment.
Integrated Facility Design Solutions Yield Results
From concept to fully functional, profitable cultivation, urban-gro efficiently guides you through every stage of planning and design to support your company's growth in today's competitive market.

Architectural
Planning & Design
urban-gro's collaborative, integrated design process provides facility owners and operators with predictable yields.

Mechanical / Electrical / Plumbing (MEP) Systems Engineering
urban-gro's MEP engineering design services focus on environmental controls to ensure optimal plant performance.
Related Services for Efficient Facility Operations
Maximize Your Plant Performance through Expertly
Designed Facilities
Plant-focused Facility Planning & Programming
Through our focus on people, plants and processes, our team designs facilities that meet strict regulatory, energy and water quality requirements.
Yield Models & Revenue Projections
Plant counts developed in early stage planning and programming inform yield models and revenue projections which, ultimately, drives facility design.
Integrated Architecture & Engineering Services
Our integrated design services ensure there are no gaps in scope, and owners appreciate a smooth start up of the facility and efficient operations.
What is a turn-key facility solution?
Lots of companies use the phrase 'turn-key' and with a fairly loose definition of what turn-key means. urban-gro's architect-led turn-key design-build solution provides three benefits including managing cost, designing to your specifications, and engagement throughout the design-build process.
Managing Cost Control
Our experience can advise on costs early in design and expertly manage cost control for the duration of design and construction. Our team delivers a project that is on time and within budget.
Designed to Meet Your Goals
We design a solution to suit you, your business plan, the land, and your budget. With experience in over 450 projects, we can adeptly guide you through the design process to meet your business objectives.
Dedicated Team
Choosing a turn-key partner who will be with you every step of the way means they have a great level of accountability and you have a greater level of confidence. We are with you every step of the way.
Trusted By Industry Leaders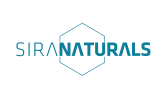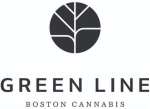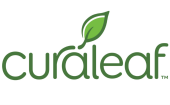 What is appealing about MJ12 is the amount of knowledge that they have. If you ask, "I have 5,000 feet of canopy, how much extraction space am I going to need?" MJ12 can give you an estimate right off the top of their head.
William Cassotis, CEO | Lazy River Products