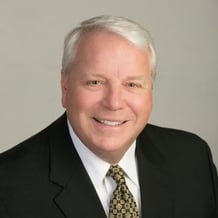 Akright brings financial controls expertise for public reporting companies, including financial reporting requirements, budgeting, and forecasting
FOR IMMEDIATE RELEASE
Lafayette, Colo., (December 5, 2019) – urban-gro, Inc. (OTCQX: UGRO) ("urban-gro" or the "Company"), a leading engineering design, equipment integration and facility optimization company that works with, and provides solutions to, commercial cannabis operators around the world today announced the appointment of Richard ("Dick") Akright as its Chief Financial Officer, effective December 1, 2019. Mr. Akright had been serving as the Company's Interim CFO since August 12, 2019.
"Since joining urban-gro as Interim CFO in August, Dick has contributed to the urban-gro team as an engaged, hands-on leader. Dick is not only providing expert guidance to ensure the Company achieves our strategy of achieving adjusted EBITDA profitability, he brings more than 25 years of experience in the debt and equity markets, which is assisting us in finding the right strategic partner," said Bradley Nattrass, CEO and Chairman of urban-gro.

From his prior business relationships, Mr. Akright brings extensive experience working with public and private executive teams that have demonstrated improved operating performance, positive interaction with independent audit firms and evaluation of acquisition opportunities. As CFO, he will be responsible for overseeing financial reporting requirements, including the Company's SEC filings, as well as financial controls, budgeting, and forecasting.

"It is my pleasure to join urban-gro. It is great to be a part of a team that is successfully maneuvering a challenging, changing cannabis industry. I'm impressed by the dedication of the employees and the leadership working together to maximize the value for investors," said Mr. Akright.
ABOUT URBAN-GRO
urban-gro is a leading end-to-end engineering design, equipment integration, and facility optimization company that works with, and provides solutions to, leading commercial cannabis operators around the world. By combining its four business platforms -- 1) early programming and design stage (i) cultivation space programming, (ii) facility engineering, (iii) interior cultivation design, (iv) equipment integration, and (v) commissioning services, 2) post start-up cultivation optimization & technical support services, 3) Environmental Sciences, which includes the consultative selling of odor & microbial reduction equipment, and Integrated Pest Management ("IPM") solutions, and 4) Soleil® Sense crop monitoring technology -- urban-gro provides highly integrated solutions for today's commercial cannabis cultivators and Multi-State Operators. urban-gro is recognized as one of the cannabis industry's fastest growing companies. Visit www.urban-gro.com and soleiltech.ag to learn more. Follow urban-gro on Instagram, Facebook, Twitter and LinkedIn. Follow Soleil on Instagram.
Safe Harbor Statement
This press release may contain forward looking statements which are based on current expectations, forecasts, and assumptions that involve risks and uncertainties that could cause actual outcomes and results to differ materially from those anticipated or expected, including statements related to the amount and timing of expected revenues and any payment of dividends related to our financial performance, expected income, distributions, and future growth for upcoming quarterly and annual periods. These risks and uncertainties are further defined in filings and reports by us with the U.S. Securities and Exchange Commission (SEC). Actual results and the timing of certain events could differ materially from those projected in or contemplated by the forward-looking statements due to a number of factors detailed from time to time in our filings with the Securities and Exchange Commission. Among other matters, we not be able to sustain growth or achieve profitability based upon many factors including, but not limited to, general market conditions. Reference is hereby made to cautionary statements set forth in our most recent SEC filings. We have incurred and will continue to incur significant expenses in our expansion of our existing and new service lines, noting there is no assurance that we will generate enough revenues to offset those costs in both the near and long term. Additional service offerings may expose us to additional legal and regulatory costs and unknown exposure(s) based upon the various geopolitical locations where we will be providing services, the impact of which cannot be predicted at this time.
For inquiries, please contact:
Investor Relations Contact:
Phil Carlson
KCSA Strategic Communications
Email: pcarlson@kcsa.com
Phone: (212) 896-1233

Media Contact:
Anne Graf
KCSA Strategic Communications
Email: agraf@kcsa.com
Phone: (786) 390-2644