urban-gro's CEO Brad Nattrass is NCIA Board Candidate
NCIA is the only national trade association advancing the interests of the legitimate and responsible cannabis industry. Our industry supports tens of thousands of jobs, tens of millions in tax revenue, and billions in economic activity in the United States. NCIA is leading the unified and coordinated campaign to ensure this emerging sector is treated fairly under federal law. They promote education, advocacy and community.
Voting is now open for 11 spots for the 2017 NCIA Board of Directors through May 22nd. If you are already an NCIA member we would like to invite your vote for our CEO, Brad Nattrass. If you are not yet a member, please consider joining NCIA.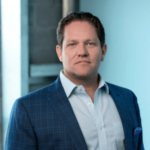 Brad Nattrass
CEO at urban-gro
Lafayette, Colorado
Member since November 2015
Industry sector: Ancillary
Board Candidate – Brad Nattrass, CEO of urban-gro LLC
I am Brad Nattrass, CEO of urban-gro. With voting now open for the 11 open spots for the 2017 NCIA Board of Directors, I would like to invite your vote.
Our team of nearly 30 employees, located across the country, works with large scale cultivation facilities to provide advanced technology products and systems solutions. Our company was honored to be awarded an inaugural Cannavation Award for Cultivation at the recent NCIA Seed to Sale Show.
I am looking forward to being in Washington DC this month with my team and fellow NCIA members for NCIA's Lobby Days May 16 – 17. We will be exhibiting at NCIA Business Conference and Expo in Oakland in June. I also greatly appreciate the Quarterly Cannabis Caucuses, and we've been a sponsor for many of these. Members of my team regularly attend these events across the country.
In serving on the Board, I am motivated to be part of expanding the voice of the commercial cannabis cultivator and representing ancillary businesses.
You can count on me to attend board meetings and faithfully deliver on all action items.


As a member of the NCIA board, I will be of service to NCIA and my fellow members in three ways:
Bringing attention to the challenges faced by cultivators in every region of the country
Bringing a network of professionals to drive NCIA membership and sponsorship, and
Providing a relentless entrepreneurial drive to make a difference
First, I bring the pulse of cultivators on a national scale. Because urban-gro sells to hundreds of commercial cultivation facilities in every stage of development, we have a unique opportunity to learn about the specific concerns and challenges that growers face in all regions of the country. My national team will report to me on a monthly basis, and I will compile this information and report to the Board. This added layer of industry feedback will help the NCIA continue to create relevant programming to members in all regions of the U.S.
Second, with my company's strong customer base, I bring a strong, supportive network of industry professionals. As an active ambassador for the NCIA, I am confident that I will be able to play a strong role in driving both memberships and participation (financial and individual).
Third, I have an incredible drive. With an MBA, and over a decade of experience in large scale agriculture. As an entrepreneur, I bring a unique skill set to the Board. I am a solutions focused individual that rises to the occasion when I encounter challenges. I will use this passion in support of NCIA's evolving goals and activities.
I will be honored and humbled if you vote for me to join the NCIA Board of Directors. If you haven't met me yet, please don't hesitate to reach out and introduce yourself.
Plus during the election process if you tag #NCIAElection with support for my candidacy on or any others, my social media team will be sure to engage with the post.


Candidate Bio
Serving as the CEO for urban-gro, Brad manages the strategic vision of the company and oversees the sales, marketing, and finance divisions. Founded in 2014 as a company of three, today urban-gro has nearly 30 employees across the United States serving large scale commercial cannabis cultivators. urban-gro is an agricultural technology systems integrator that provides full design and expertise on lighting, climate control, automated fertigation/irrigation, water treatment, integrated pest management, and air purification. The company was listed as the 19th largest Cannabis ancillary business in 2016 by Cannabis Business Executive.
urban-gro has been a sustaining member of NCIA since 2014 and an avid participant in NCIA-sponsored events. In February 2017, urban-gro was a recipient of NCIA's inaugural Cannavation Award for Cultivation.
Brad ventured out to begin his entrepreneurial career in 2005 after spending a decade working for agricultural giant Cargill Ltd. He co-found his first commercial lighting company in 2012 in Colorado. Seeing a need in the Cannabis industry for sustainable and efficient lighting solutions he co-founded urban-gro. As the needs of cultivation facilities continued to reveal themselves, he has led the company's growth and product line diversification to serve those needs as well. He holds a Bachelor of Commerce Degree (Marketing) and an MBA, and currently resides in Broomfield, CO with his wife, Wendy, and their three children.