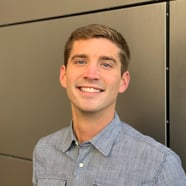 urban-gro, Inc. is pleased to announce the hiring of Wes Smith, CPA, as Assistant Controller to lead account team's daily operations.
"With a strong background in fast growing companies, Wes brings a spirit of collaboration and accounting expertise that will help the company's accounting department to operate and report efficiently," said Bradley Nattrass, CEO of urban-gro. "As a publicly reporting company, urban-gro is committed to building an accounting team that ensures we meet all necessary regulatory requirements."
Wes Smith received his undergraduate degree and MBA from the University of Maryland before moving to Colorado to work with companies delivering professional services, including business intelligence, audit, tax and consulting services. Smith's experience also includes working with recreation, hospitality, real-estate development, product, and retail industries and businesses.
"I consider myself a cultivator of collaborative relationships, which routinely bridges the gap between accounting and other departments within a company," says Wes. "I look forward to working with the urban-gro team to help the company grow as a leading cannabis-related company."