For the 235,000 registered medical marijuana patients across Canada, new relief is here. Canadian health insurance provider Sun Life Assurance is now offering coverage for medical marijuana prescriptions. This is a breakthrough for the scope of traditional insurance coverage in North America. This change in the overall mindset of insurance and medical professionals to treat cannabis like other medicines is significant.
Medical marijuana has been legal in Canada since 2001. It is gaining momentum as the number of registered patients has more than doubled in the last year alone. Canada is on track to legalize adult use marijuana across the country in July 2018. New guidelines about marijuana in a medicinal application are expected to be issued to some 30,000 clinicians across Canada. With the murky legal framework in the United States, Canada is positioned to shine.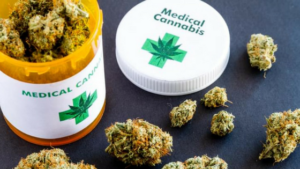 Innovation in Insurance
It's exciting to see insurance companies like Sun Life make innovative decisions in tandem with the changing laws around cannabis. Sun Life provides the health benefit to more than 3 million Canadians and their families, or 1 in 6 Canadians. As of March 1, over 22,000 of their employer plan sponsors will have the option to add medical cannabis coverage to extended health-care plans. The benefits will range from $1,500 to $6,000 Canadian dollars per covered person per year. The new medical cannabis coverage is available for conditions and symptoms including cancer-related nausea, rheumatoid arthritis pain, multiple sclerosis, and palliative care.
For many patients, medical marijuana is an important part of their treatment and pain management program. More and more people are starting to see cannabis as a good natural option. It has with far fewer side effects and no risk of addiction. Both of which are more common with other prescription medication. With other health insurance plans in Canada, most don't cover medical cannabis. Where they do, medical marijuana patients who wish to have their medication reimbursed must request an exception for coverage of medications not on the list of eligible benefits.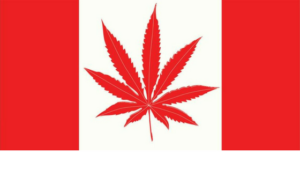 Pre-Existing Options
Sun Life's offering is significantly more extensive than what has gone before, but they are not the first to make moves in this direction. Manulife Financial Corp., one of Canada's largest healthcare insurers, provides insurance coverage for a limited number of Canada's medical marijuana patients. However, they primarily cater to those who specifically suffer from debilitating spasticity and neuropathic pain associated with multiple sclerosis. They will also cover marijuana used to treat nausea and vomiting in cancer patients undergoing chemotherapy. Last year, Manulife started providing these medical marijuana benefits to 45,000 employees of Loblaw and Shoppers Drug Mart. Veterans Affairs Canada has covered the cost of cannabis for medical purposes for about a decade, but it caps veterans to three grams of cannabis per day.
Sun Life's decision could breathe fresh life into medical marijuana research studies and treatment programs. There will be a prior approval process for those seeking coverage. Sun Life's coverage will categorize medical cannabis under "medical services and equipment" rather than under a drug benefit. This is simply due to the fact it does not yet have a drug identification number (DIN) from Health Canada.
Cultivating Medicinal Cannabis
There are currently 50 total licensed cannabis producers across Canada. urban-gro is proud to work with many of them, helping to bring leading agricultural technology to hundreds of thousands of square feet of cultivation space to ensure uniformity and efficiency – for cannabis that can truly be called medicine.