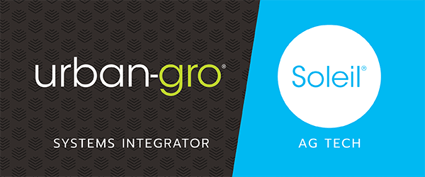 Brad Nattrass, CEO of urban-gro, recently presented to the cannabis investor community in Toronto at the Benzinga Cannabis Capital Conference. As an ancillary company ("picks and shovels"), urban-gro provides investors with an opportunity to invest in a firm that partners with the leading commercial cultivators in the cannabis industry.
To download a copy of Brad's presentation, click here or on the image below.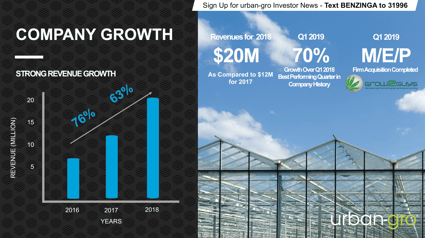 While in Toronto, Brad also met with several media outlets, including BNN Bloomberg, Proactive Investors, and Follow the Money. Click on the interview links below to see Brad discuss urban-gro's agricultural solutions and technology.