urban-gro Introduces New Line of LED Products for Cannabis Market
Narrow-profile fixtures provide maximum efficiency, optimal heat management, and game changing performance in horticultural lighting.
Lafayette, Colo. (June 20, 2016) ─ urban-gro, the product solutions expert for the commercial Cannabis cultivator, announced today P.L. Light Systems' new line of LED lighting, HortiLED, for the Cannabis market. The new product line, which consists of three LED fixtures, will be on display at the National Cannabis Industry Association's Business Summit and Expo in Oakland from June 20-22.
HortiLED products feature unique LED optics, custom engineered to deliver optimum lighting performance for specific indoor and greenhouse Cannabis cultivations. The products will allow growers to achieve the same lighting performance as they would from traditional sources.
"P.L. Light Systems' new LED fixtures provide the advancement in light performance that the Cannabis industry has been waiting for," said Brad Nattrass, CEO of urban-gro. "Up until now, LED light performance has not matched its promise of providing efficient light solutions for growers. HortiLED will change the way growers look at LED light fixtures, and optimize Cannabis grows and energy performance."
P.L. Light Systems' HortiLED Fixtures:
HortiLED TOP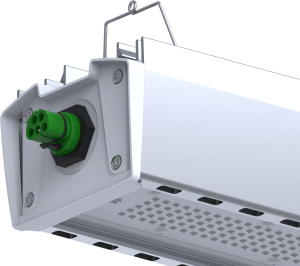 Designed for performance and efficacy, the HortiLED TOP is a versatile top-lighting system with a light output of 860 μmol/m2.s and a system efficacy of 2.7 μmol/J, which will deliver optimum performance and energy savings for growers.
HortiLED INTER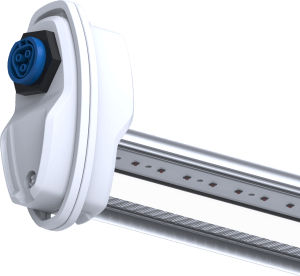 With its unique design, the HortiLED INTER delivers up to 125 μmol/m2.s uniformly to the top surface of the leaves, even at the lowest levels of the canopy while also delivering system efficacies as high as 2.63 μmol/J. The narrow-profile modules are also designed to provide optimal heat-management, which enables close-to-canopy mounting without any burning.
HortiLED MULTI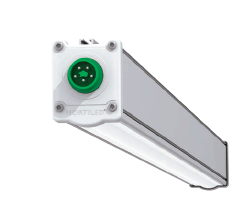 •This product is a small fixture that offers big energy savings that can lead to maximum space utilization and system efficacies as high as 2.5 μmol/J. Designed to deliver exceptional uniformity, in limited daylight, multilayer applications, the HortiLED MULTI ensures level illumination to each individual plant, regardless of its position in the layer.
urban-gro's Vice President of Lighting Product Solutions, Shelly Peterson, travels across the country to discuss lighting solutions with commercial Cannabis cultivators and to look for the best products for lighting efficiency. "The HortiLED suite of fixtures is the most efficient lighting solution currently on the market with 2.7umol/J, which is a tremendous advancement. This efficiency will help bring energy costs down and make our rapidly growing industry more sustainable," Peterson said.
urban-gro will meet with the industry at NCIA's Cannabis Business Summit & Expo 2016 in Oakland from June 20-22 (Booth #123) where energy efficiency expert Shelly Peterson will participate in "Going Green: Greenhouse regulatory and permitting guidance for Greenhouse Cannabis Production" on Tues., 6/21 @ 4pm. urban-gro experts will also speak at the Imperious Expo in Tacoma, Wash., July 20-21; the Southwest Cannabis Conference San Diego August 6-7 and Phoenix Oct. 22-23; urban-gro will participate at the Fifth Annual Marijuana Business Conference & Expo, November 16-18, Las Vegas, Booth #501.
To schedule an interview, contact Shawna McGregor, 917-971-7852 or shawna@rosengrouppr.com.
ABOUT URBAN-GRO
urban-gro provides product solutions for the commercial Cannabis cultivator. We provide commercial grade LED and HPS grow light systems, integrated pest management products, automated fertilization / irrigation solutions, and a complete line of water treatment solutions. We understand that each grow is unique and every facility presents a different set of opportunities and challenges. By taking the time to understand your unique circumstances, we offer customized product solutions to help you meet your cultivation goals. Visit www.urban-gro.com to learn more. Follow us on Facebook, Twitter, LinkedIn, and Google+.