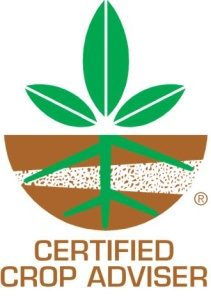 urban-gro Vice President of Cultivation Technologies earns Certified Crop Advisor Accreditation
CCA Considered a Benchmark of Professionalism by American Society of Agronomy
Lafayette, Colo. (March 7, 2016) – urban-gro, a leading expert in Cannabis cultivation commercial product solutions, announced today the certification of Vice President of Cultivation Technologies John Chandler as a Certified Crop Adviser (CCA) by the California CCA Board. The CCA certification program was established in 1992 by the American Society of Agronomy to provide a benchmark for practicing agronomy professionals in the United States and Canada.
"Throughout my career I have worked hard to make a difference in my customers' businesses through my commitment, education, expertise and experience. CCA certification is recognition of cultivation expertise and professional achievements," Chandler said. "Grow operators can feel confident they are getting best practices consulting associated with a Certified Crop Advisor."
Certified Crop Advisor certification demonstrates that the horticulture professional is committed to the latest knowledge and has relevant experience to deliver proper horticulture services. When a professional becomes a CCA, he joins a select group of peers in the most recognized agriculturally oriented certification program in North America. This program's practiced standards are widely respected by industry, academia, and government and are referenced in statutes. Once certified as a CCA, professionals are required to meet Continuing Education Units requirements bi-annually.
As the Cannabis industry continues to evolve and deal with the challenges of mitigating pests, Chandler employs large agriculture techniques including biologics and standard operating procedures for commercial scale grow operators' integrated pest management practices. For over 13 years, Chandler has passionately managed and consulted for large-scale organic vegetable farms and greenhouses, as well as Cannabis production facilities. He has a wide breadth of knowledge of integrated pest management, fertility and automation in large-scale agricultural operations.
Chandler will participate in the NCIA panel "The Wild West of Marijuana Pesticides" at NCIA's Cannabis Business Summit & Expo 2016 in Oakland from June 20-22 Booths #122-123. urban-gro will also meet with the industry at Marijuana Business Daily's 2016 Spring Conference in Orlando from May 9-10 Booth #700; and the 5th Annual Marijuana Business Conference & Expo, November 16-18, Las Vegas, Booth #501.
For more information or to schedule an interview, please contact Shawna McGregor, 917 971 7852 or shawna@rosengrouppr.com.
ABOUT URBAN-GRO
urban-gro is your expert in commercial Cannabis cultivation product solutions. We provide commercial grade grow light systems, integrated pest management products, fertigation and water treatment solutions. We understand that each grow is unique and every facility presents a different set of opportunities and challenges. By taking the time to understand your unique circumstances, we offer customized product solutions to help you meet your cultivation goals. Visit urban-gro.com and soleiltech.ag to learn more. Follow us on Instagram, Facebook, Twitter and LinkedIn.
FOR IMMEDIATE RELEASE
Contact: Shawna McGregor
shawna@rosengrouppr.com
917 971 7852